It's always good to work with a new client so, when we were asked to design and produce Pink Boutique's first ever printed catalogue, we jumped at the chance.
Pink Boutique was founded in 2012 by Alice Hall and her mum, Julie Blackie, with a joint investment of £90! It has evolved rapidly over the last six years and it just keeps getting bigger and bigger, shipping 2000 garments from their warehouse daily.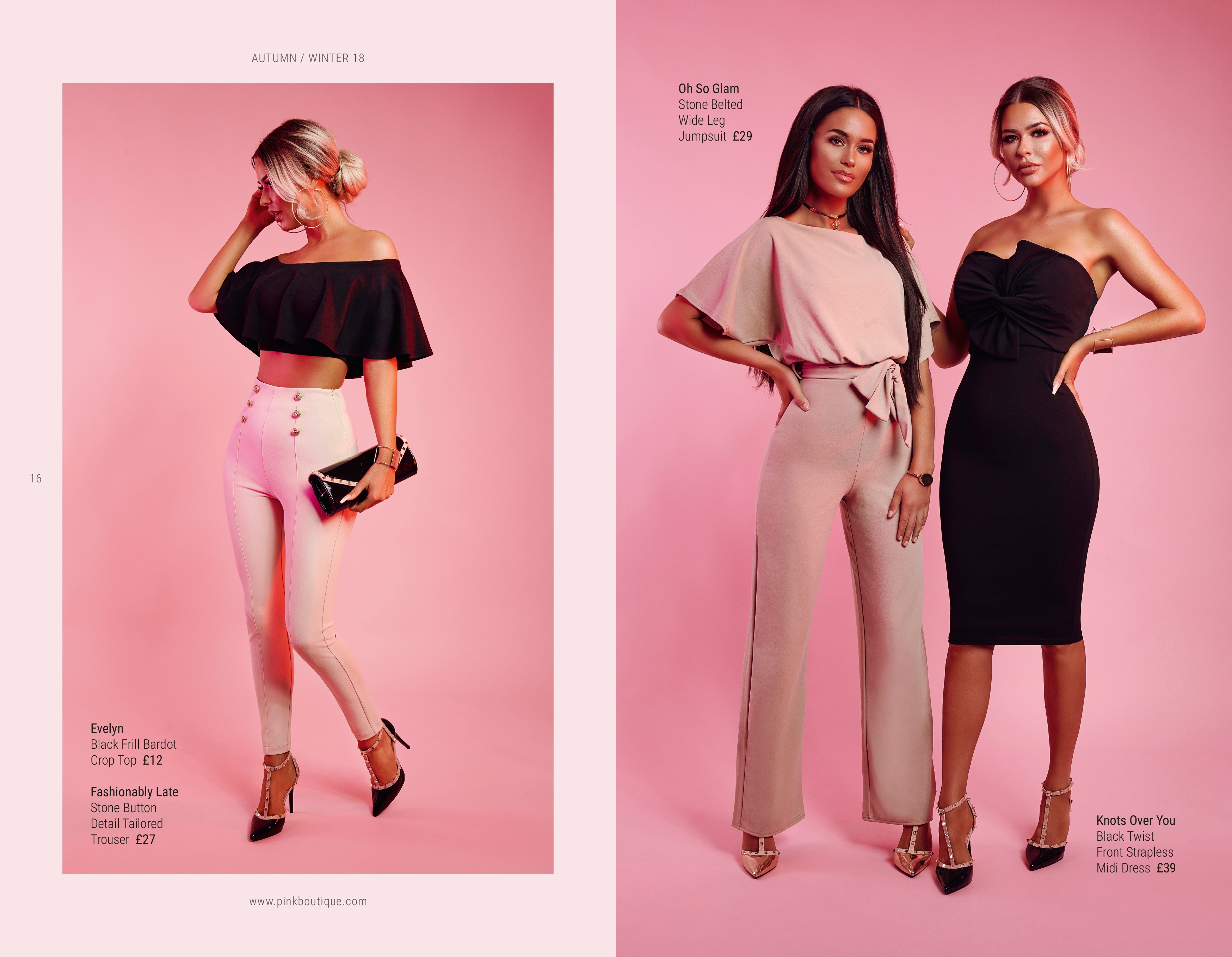 ec2i designer, Alex Burgess, came up with some concepts of how best to showcase their 'smokin' hot styles' and ''Insta-worthy heels' and worked closely with PB's Marketing Director, Caroline Smith, to perfect the design.

Alex says "The garments sell themselves, so I came up with quite a simple design so as not to take anything away from the style. If the product and photography is good, I always think less is more when it comes to catalogue design. Caroline was great to work with and seemed to be on the same page throughout the whole design process, so the final product looked great!"

With Christmas just around the corner, Pink Boutique's strategy of selling 'ultra glam' at competitive prices - and with a glossy new brochure to back it up - should see lots more garments flying out of their Newcastle-based warehouse over the festive period.