How Beauty Brand,
L'OCCITANE,

uses ec2i's photo studio to interpret its

international product launches

for the UK market
Sustainability is at the core of French beauty brand, L'OCCITANE. It's natural beauty, skincare and well-being products are sourced from over 130 French farmers and 10,000 pickers to ensure that the ingredients are of the highest quality and sourced as sustainably as possible. It has its own team of over 100 researchers to ensure that it continues to develop effective, natural cosmetics. The products are sold worldwide through websites and stores and passionate followers of the brand are happy to volunteer their time online to interact with customers on products they've used.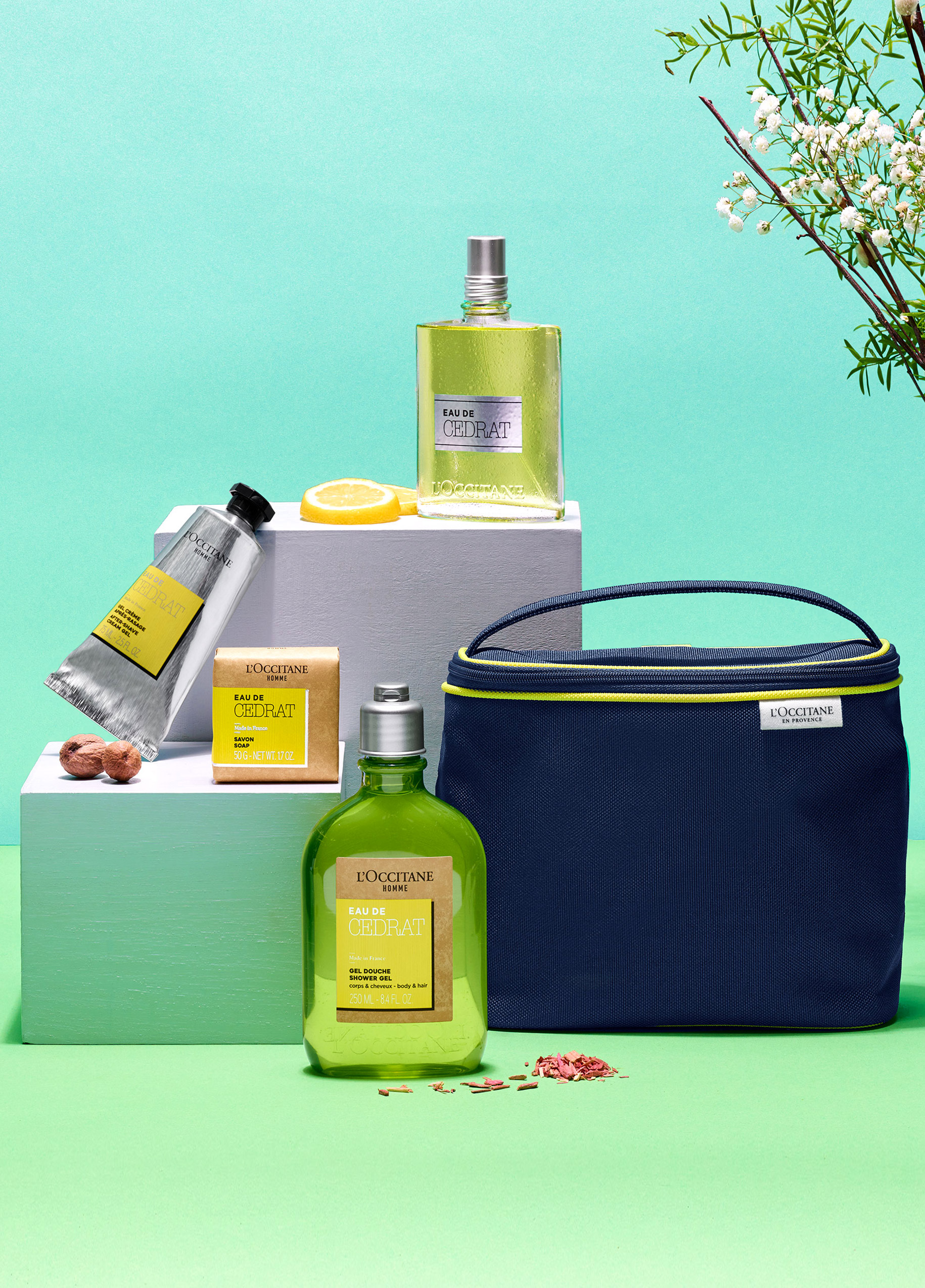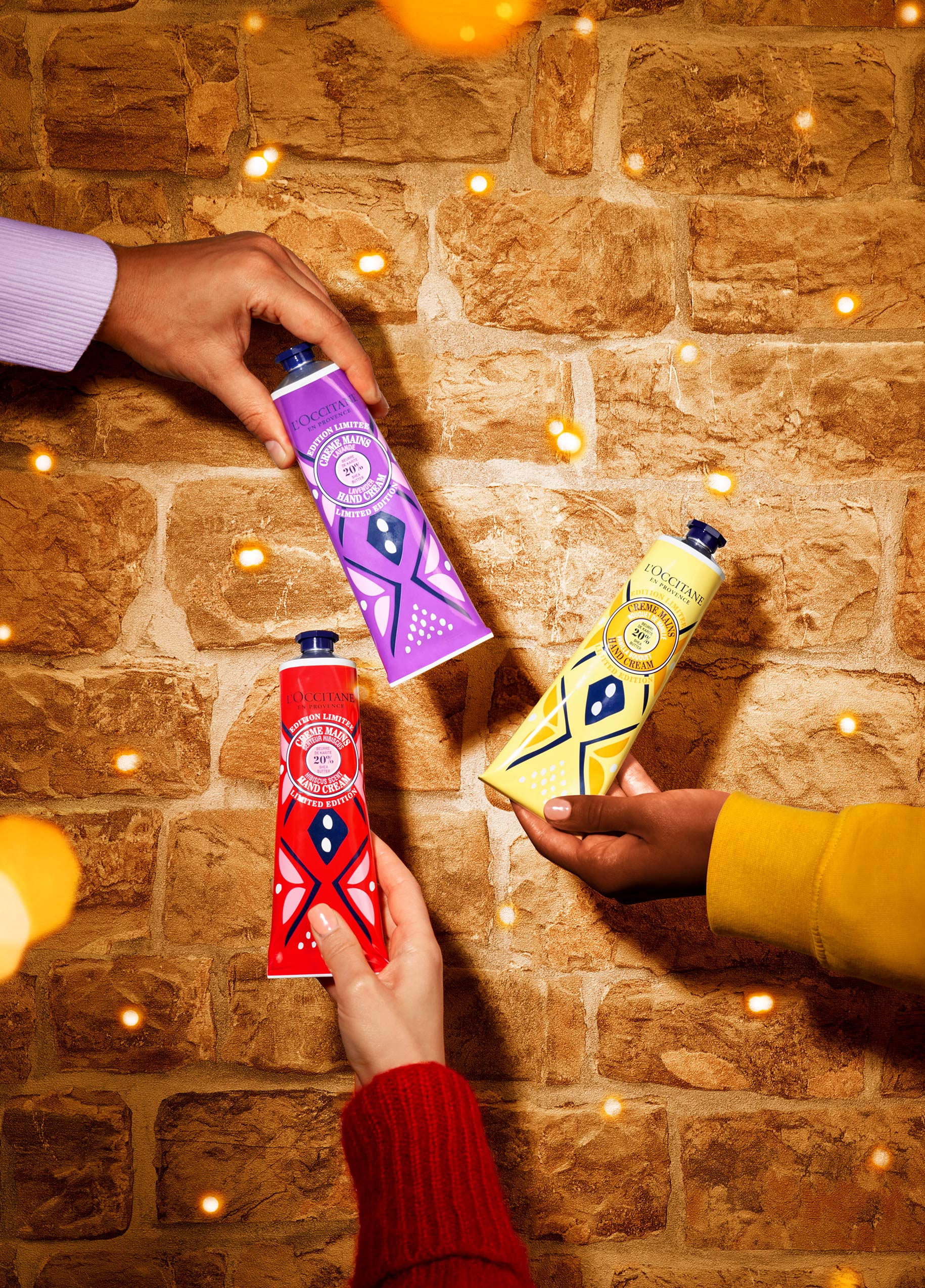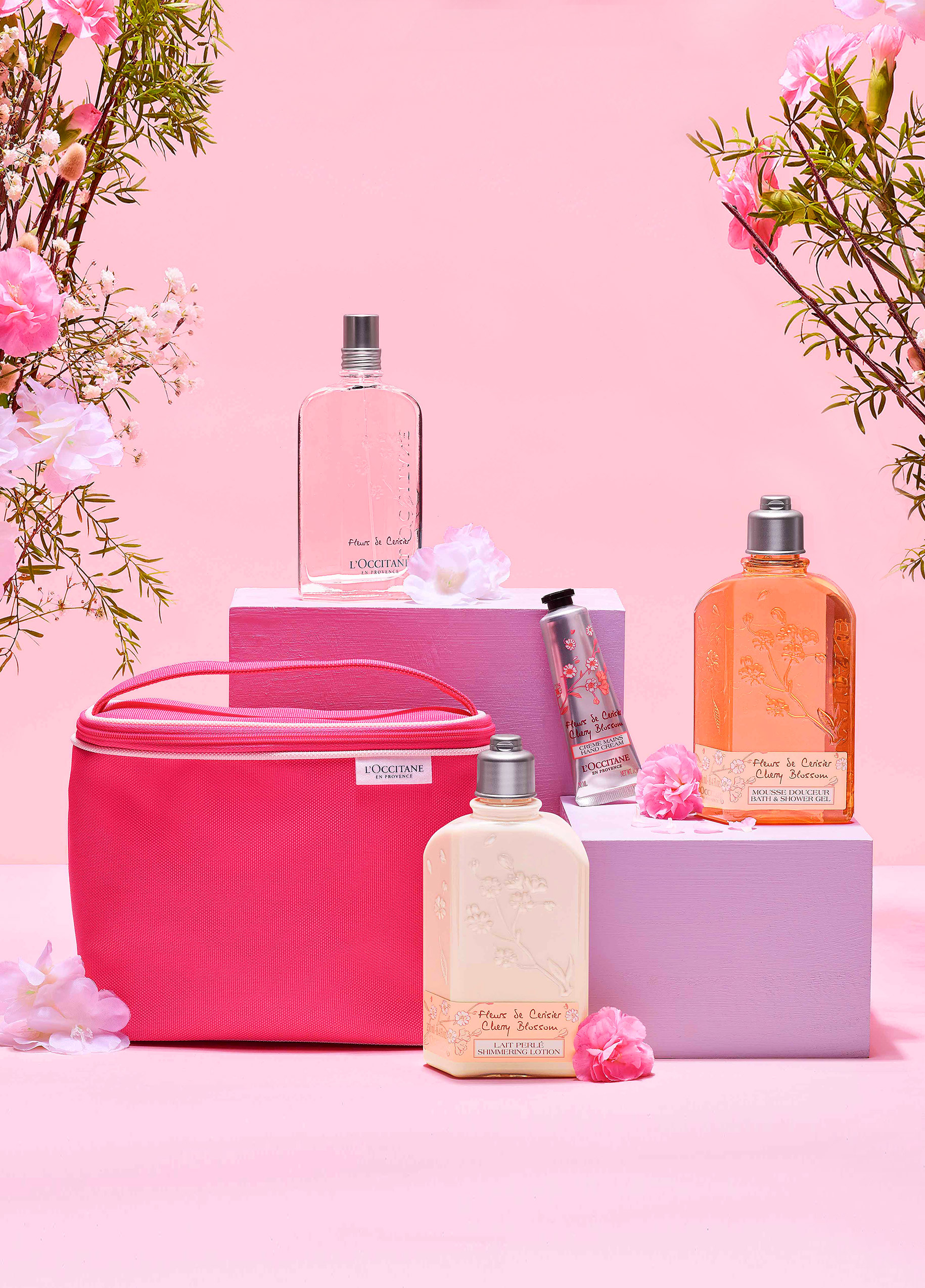 "…always delivering beautiful photography, adapting our international briefs for the UK market so well. Great at sourcing exactly what we need and offering solutions and ideas along the way. A fun team to work with also!"
Mohammed Kelenchy / Senior Graphic Design Manager
The Challenge
Different worldwide markets require slightly different product shots to target the differing demographics. The International team in France/Switzerland will design and style the 'ideal' shot which then has to be recreated for the various markets by the marketing teams in those countries. These new shots will then be used online, in print and on TV channels.
In the UK, that task falls on Mohammed Kelenchy, Senior Graphic Design Manager. He and his team will interpret the international look and provide a mock-up with lighting, angles and actual product for the photographer to work with.
The Solution
What Mohammed needed was a flexible photographic studio that he could trust to interpret the international requests and work to tight deadlines and budgets. A studio that could deliver creative photography, source props or rare ingredients which are challenging to find like, for example, fresh Verbena from a local nursery when shooting L'OCCITANE's top selling skincare collection and managing the whole creative process, fully supporting Mohammed and his team with their needs.
Having worked with ec2i since 2017, Mohammed has confidence that ec2i will always deliver. "I worked with ec2i in a previous role on colour retouching so used them in this instance initially. When they approached me about photography, I already had reliable sources for straightforward product shots but a need for a company to handle complex shoots. For these, ec2i has become my 'go to' studio" says Mohammed.
But like any new project, at the beginning there was a learning curve to master. ec2i have been able to streamline the shoots and keep costs to a minimum. "Their flexibility is key," says Mohammed, "particularly on budgets, which are tight. But I'll discuss what I want to achieve, and we'll work to get the right result within the shoot budget, compromising where we can."
With comprehensive references and mock-ups from the L'OCCITANE team and regular brief meetings between teams, ec2i are fully integrated and familiar with the client expectations and requirements. Our stylists and photographers are able to set up the shoot using a solid knowledge base to start from resulting in only minor styling tweaks from the client once each shot is set up, prior to any retouching and background changes being incorporated.
"The complexities of our creative shoots entail lots of prop sourcing and set designing, which I don't have the time to do. Meg and her team understand what I'm trying to achieve and empathise with the look and feel of the brand… always with flying colours" comments Mohammed.
For most shoots, Mohammed and/or one of his team, will attend the shoot to ensure the best possible use of the time available, provide a speedy approval of a product set-up and allowing them creative freedom which can sometimes steer away from the original intentions.
Comments Mohammed, "These days shoots are very productive and often we will achieve more than I had planned. They instinctively know what I want to achieve, and a lot of the prep work will have been done before I arrive at the studio. They even chase me for product ahead of shoots to ensure everything is in place!".
In instances where the team are too busy to attend shoots, the styling and set-up approval process seamlessly transitions to online approval using ec2i's Approval System with Annotation Tools without hindering communication between ec2i and the L'OCCITANE team. Once the shoot is completed, the retouchers will progress with colour management ensuring the product colours are consistent and a true representation on the final imagery. Additional lighting and reflection shots taken by the studio will be comped in to create the perfect shot ensuring labels are legible and the product is looking its best. Through the Approval System with Annotations Tools Mohammed sets an 'Approved' status and downloads the imagery ready for launch.
The variety and extensiveness of these creative shoots keep the team on their toes. For example, our stylists really loved the mix of water, sand and rocks to create some refreshing summer themes, shot overhead, to recreate the look and feel of a beach. For premium product portrait shots, sky and sea stock images are placed behind the product to create the illusion of a far-off holiday beach. And, with air cans and straws the team recreated a series of cool, water-based images that looked like they'd been shot on a French waterside location. Christmas Room sets are another popular brief from L'OCCITANE, turning the studio in to a Santa's Grotto.
"They never let me down on sourcing" confirms Mohammed, "spending time to track down anything from fireplaces to beds and chairs. Our Christmas shoots in particular can be a challenge, but they always manage to deliver within my budget and timescale."
And to top it off, a regular 'thank you' from the client is the cherry on top for a great client relationship: "The shots look great! Thanks so much to everyone for all your help on this shoot, the team are so happy with the outcome 😋"
Results & Benefits
The ad-hoc yet creative nature of L'OCCITANE's UK photography needs required a photography studio with retouching and production workflow systems combined.
"I cannot recommend ec2i enough. Their flexibility – often a complex shoot can be requested at quite short notice – positive attitude, understanding of our brand and general after-care all help make my hectic life run smoother. It's a real partnership and they're a really important arm to my team," concludes Mohammed.
WE
COMMUNICATE

YOUR MESSAGE, ENHANCE YOUR BRAND AND SMOOTH YOUR PRODUCTION

PROCESS
Over 20 years of seamless business continuity is behind the company we are today and with a massive wealth of experience and knowledge to share with your team and brand, we ensure your project is completed on brief and on budget.
There is a can-do attitude that resonates through the very fabric of our company and with in-house R&D teams who spend their time developing and road-mapping our latest products and workflows to ensure that we offer the very latest production solutions to our clients. Our Renaissance complete workflow solution enables our clients to capture, create, manage and deploy their media content in one end-to-end platform. It's bespoke and totally tailored to your production needs.


www.ec2i.biz