It's rare that our Photo Studio team gets the opportunity to promote their own ideas or capabilities as, most days, they are working to clients' briefs and corporate guidelines. But a recent shoot to promote our own services gave our stylists and photographers just such an occasion.
Enter stylists Hannah & Megan to tell the story…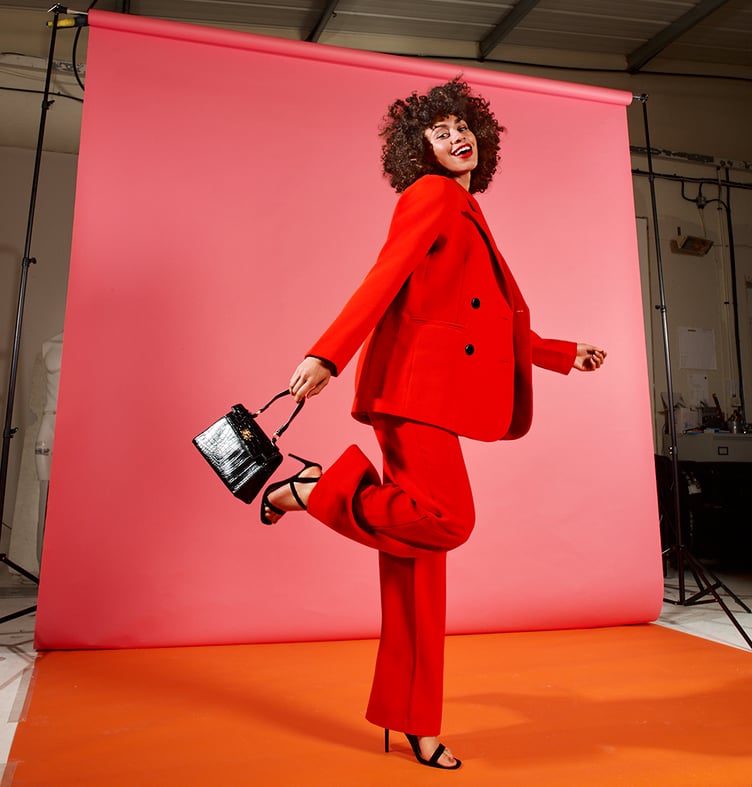 The challenge was set, "Promote the services of ec2i and refresh the website with new exciting content. You have a day to get creative and showcase what you can do". After a few internal meetings we decided the only way to achieve this was to have two sets running with two photographers & two stylists…preparation was therefore key! We wanted bright colours, striking poses, amazing clothes and, of course, a beautiful model.
A mood board and tight brief for an editorial style shoot was produced with one set focused on close ups and beauty shots, whilst the other was all about the attitude and drama of the full outfits!
Once we had the 'look' of the shoot, it was time to select a model. After what seemed like hours of searching for the right girl and emailing agencies for availability, we booked Annabella from MOT. She's a young rising star and was a great choice, full of enthusiasm and vitality!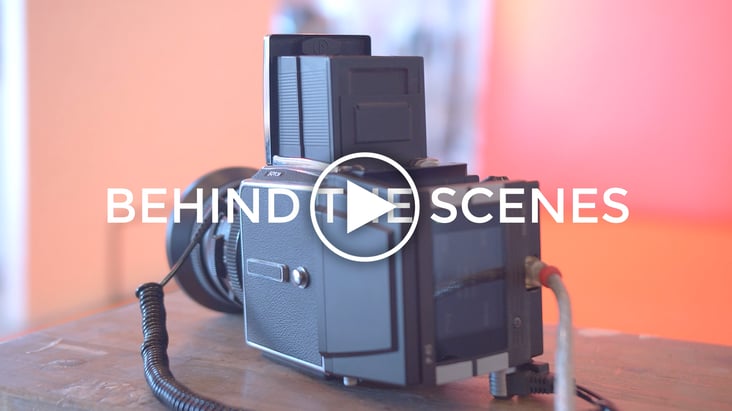 Armed with Annabella's clothing and shoe sizes the fun part began: shopping! Calling in our contacts, we put together around eight very different looks with the aim of slowly releasing the images over a few months to give the website a touch of image diversity.
The styles range from casual to party with a bit of double denim in between, making sure each complements the bold Colourama backgrounds. With the clothes and model sorted, we then booked Mel, our hair and make-up artist and also provided her with a mood board of inspirational looks so she arrived on the day with a good idea of what we were looking for.
To add to the organised chaos of the day, we included a videographer to capture some of the behind the scenes story. Plus Roxy, our lovely studio dog who is very much part of the studio family.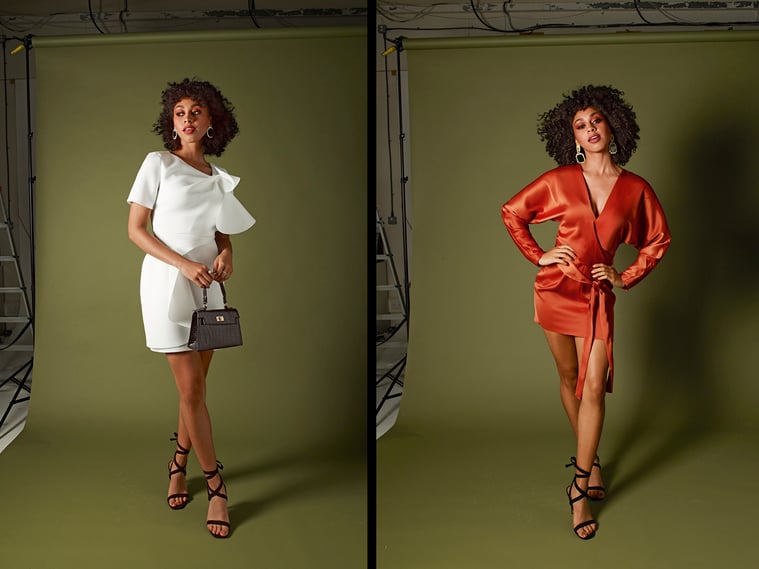 After steaming and prepping garments the night before for a quick start in the morning, the shoot day arrived and there was a real buzz in the air! With Annabella going straight into make-up, we checked the outfits one last time while photographers Steve and Andy did light tests. Then we were off…
With multiple, mega-quick changes for Annabella, pinning, steaming and styling for us, background and prop changes to the sets, many make-up changes and the video team running around us too, the day to "get creative" was coming to an end. Light faded to evening, the rails cleared of garments, we'd covered all shots from our shoot plan and we had a wrap!
The results which, if we say so ourselves, are pretty near perfect, can be seen on our website now and over the coming months.
Photographers: Steve Betts, Andy Wakeling
Stylists: Megan Kerr, Hannah White
Hair & Make up: Melanie Brown
Model: Annabella King
Tap the links to view more examples of our retouching and photography.