We're thrilled to announce some fantastic news! Last week, ec2i saw success at the 2023 Direct Commerce Awards, where we were honoured to receive the Business Transformation award.
This remarkable recognition celebrates our collaboration with Coopers of Stortford, a much-loved retail store in Bishops Stortford. By digitising their in-house catalogue production with our innovative Renaissance system, we helped them achieve an impressive 30% increase in productivity.
Transforming catalogue publishing
This success story illustrates how ec2i's Renaissance system, a leading omni-channel workflow solution for brands and publishers, has transformed modern retail catalogue production and its management within the retail sector. This digital integration not only enhances efficiency but also brings remarkable improvements to traditional processes.
From the initial concept to print-ready PDFs, our Renaissance system highlights the potential of digital integrations in today's publishing world, and we're excited about the possibilities it offers.
The results we've witnessed for Coopers of Stortford are outstanding. Not only has their workforce increased productivity by 30%, but they're also saving a significant amount on production costs. Yet, it's not just about the numbers; it's about making the work process more efficient, streamlining operations, and ensuring brand consistency across all channels.
Acknowledging the team behind the win
We owe our gratitude to the incredible collaboration and support of the Coopers of Stortford team. Their unwavering commitment and dedication to embracing change and improving their processes played a pivotal role in achieving this transformative journey in catalogue publishing.
Additionally, we extend our heartfelt thanks to our expert tech team, led by joint Managing Director Steve Fitzgerald. The department's dedication to supporting our clients on a daily basis and their continuous innovation in developing technical solutions has been instrumental in this achievement.
As the recipients of the Business Transformation award, we hope to be a leading example of what can be achieved when visionary technology and dedicated teams collaborate.
The recognition from such a prestigious event is a testament to the impact of our work and the potential for further improvements in the industry.
In the accompanying image (from left to right) are some of the key individuals who contributed to this success: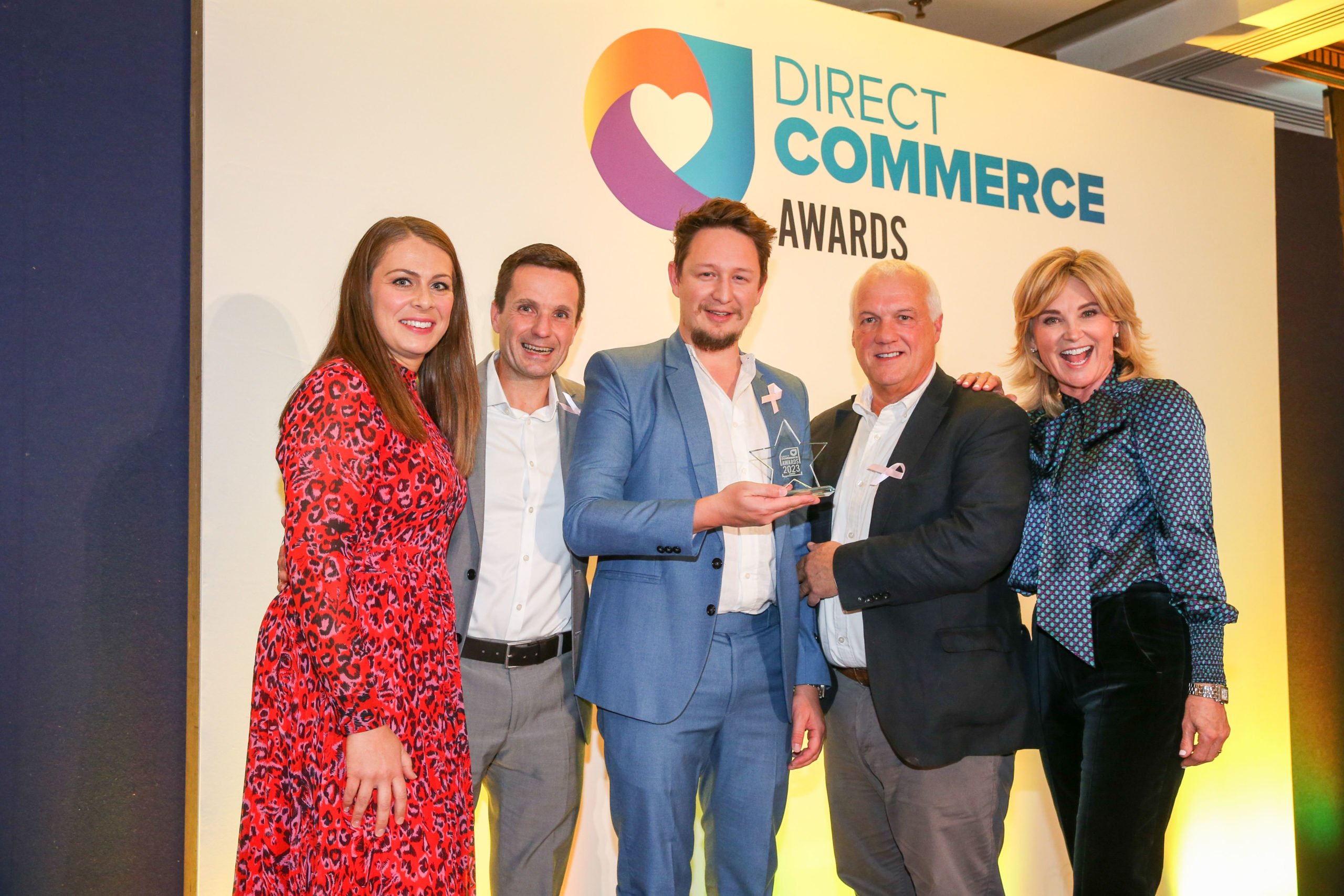 Julia Chisholm - Account Director | Matt Jones - Systems Director | Daniel Martin - Coopers of Stortford - Head of Creative & Customer Communications | Gray Sergeant - Joint Managing Director
This milestone achievement marks a significant moment in ec2i's history, and we want to express our sincere gratitude for all the best wishes and support from our colleagues, clients, and partners.
Renaissance is the leading omni-channel production workflow solution for brands, retailers and publishers. If you are interested in learning more about this transformative solution or would like to arrange a demo, please contact us by clicking here.