Fashion houses must pull out
all the stops to ensure
the buying public is up to speed

with the latest must-have outfits.
Fashion is the UK's biggest creative industry. It is expected to be worth more than £46bn this year, growing at an annual rate of 8.28% to reach £63.3bn by 2027, according to Statista.
The world of fashion covers headgear to footwear and everything in between, with many brands launching between two and four new collections every year.
Fashion houses, whether large and global or small and indie, must pull out all the stops to ensure the buying public is up to speed with the latest must-have outfits.
Powering this vast, worldwide industry is advertising, of which fashion editorial photography is a crucial component.
At ec2i, we have all the expertise and equipment required for a high-end, high quality fashion shoot.
But how did the industry become such a behemoth, and what exactly fashion editorial photography?
Let's take a closer look...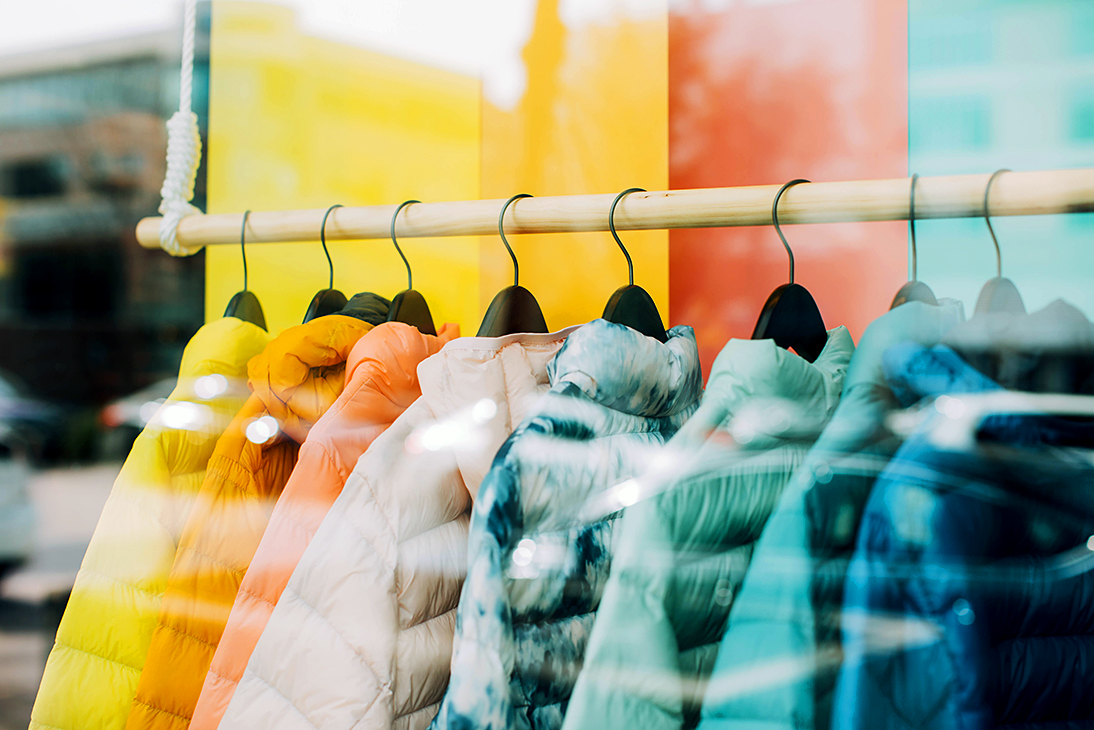 A brief history of editorial fashion photography
Fashion photography has come a long way since Louis Daguerre's 1838 photo of Paris' View of the Boulevard du Temple.
It is believed to feature the first people ever caught on camera: a lowly boot polisher and his customer. It might be a stretch to call it the first ever editorial photograph, but from that tiny seed a mighty, global industry has grown.
The early years
The earliest known fashion photographs date back to the court of Napoleon III in the 1850s, a few years before iconic magazines Harper's Bazaar and Vogue were launched.
In their earliest years, they were illustrated by hand but all that changed in 1913, when Baron Adolph de Meyer was hired by publisher Conde Nast. He began shooting models, actresses and aristocrats for Vogue, and the fashion editorial was born!
In the 20th century, couture fashion became more widely accessible to ordinary mortals. That prompted more partnerships to be agreed between fashion houses such as Chanel and Balenciaga, and some increasingly famous photographers.
The 1920s and 1930s spawned a host of legends behind the lens, including Cecil Beaton, Man Ray and George Hoyningen-Huene: inventive and innovative men who created some of the most exquisite photographic art to tell a brand's story.
Post-war to prêt-a-porter
As the post-war years gave way to the Fifties and Sixties, the fashion world underwent seismic changes. Rising hemlines raised eyebrows, thanks to a new wave of snappers, designers and iconic models, such as Twiggy and Jean Shrimpton.
Suddenly, they were every bit as famous as snappers Richard Avedon, William Klein and David Bailey: the (mostly) men who were photographing them.
By the 1970s, the prêt-a-porter or ready-to-wear concept really took off, while the fresh eyes and new perspectives of female photographers such as Sarah Moon and Eve Arnold, revolutionised the way women were caught on film.
Moving swiftly into the 1980s and 1990s, fashion and consumerism became increasingly intertwined, and the age of the 'supermodel' dawned.
DeMarchelier and masculinity
International stars including Cindy Crawford, Christy Turlington and Naomi Campbell were immortalised by Patrick Demarchelier, as the fashion advertising industry kicked into high gear.
But the fashion photography industry wasn't just focusing on women. At the same time, the concept of masculinity in fashion was given a new spin from brands such as Calvin Klein and Armani.
Today, the editorial fashion photography that is found in most magazines is a rich and complex blend of art, consumerism and technology.
Big names including Mario Testino, Roxanne Lowit and Ellen von Unwerth shot incredible, unforgettable campaigns, paving the way for new generations of photographers to take the baton and run with it.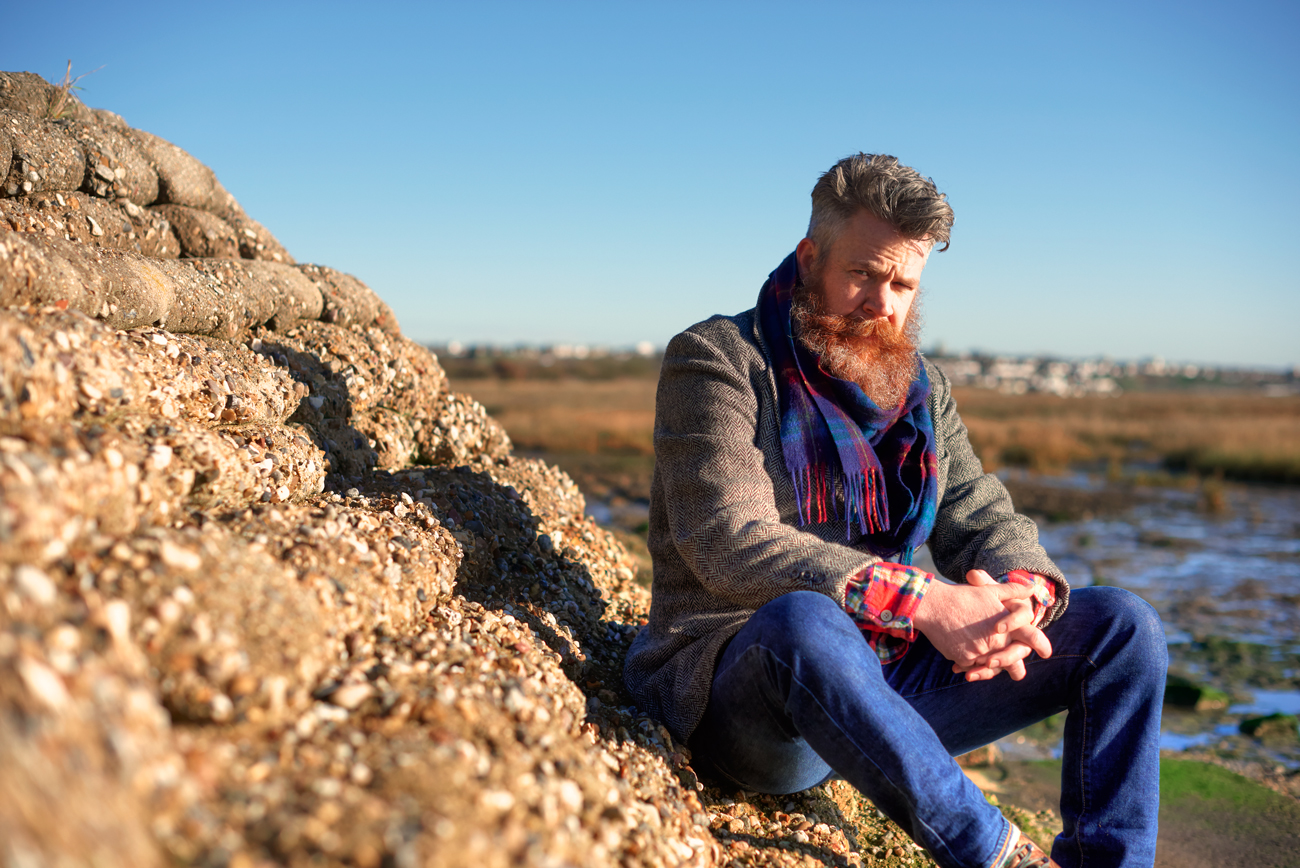 Editorial and commercial photography
It's worth pointing out at this stage that there is a considerable difference between editorial and commercial photography. Fashion images can sometimes straddle the two.
Editorial photography
Editorial photography is used in many publications, from textbooks to magazines and newspapers. Its primary job is to tell a story. In some cases, particularly photojournalism, the photos are the story.
Editorial photos are usually unstaged and natural, and an image can feature places, people, objects and events.
Commercial photography
In contrast, commercial photography, as the name suggests, are images specifically made to sell a product, service or brand.
Unlike editorial photographs, commercial photography is more often pictures of staged scenarios. Its main goal is to raise consumer awareness or increase sales.
Editorial fashion photography often has a foot in both editorial and commercial photography camps: serving up highly stylised or staged images that are expressly designed to tell a story and sell a brand.
That blend of consumerism and creativity has powered the industry for decades, and doesn't look to be slowing down any time soon.
Our appetite for fashion photography and the exquisite image is undiminished, whether it is consumed in print or through a website.
So, how are the fashion editorials for magazines put together? Where would a fashion photographer start when it comes to creating fashion images for a publication?
Read on to find out.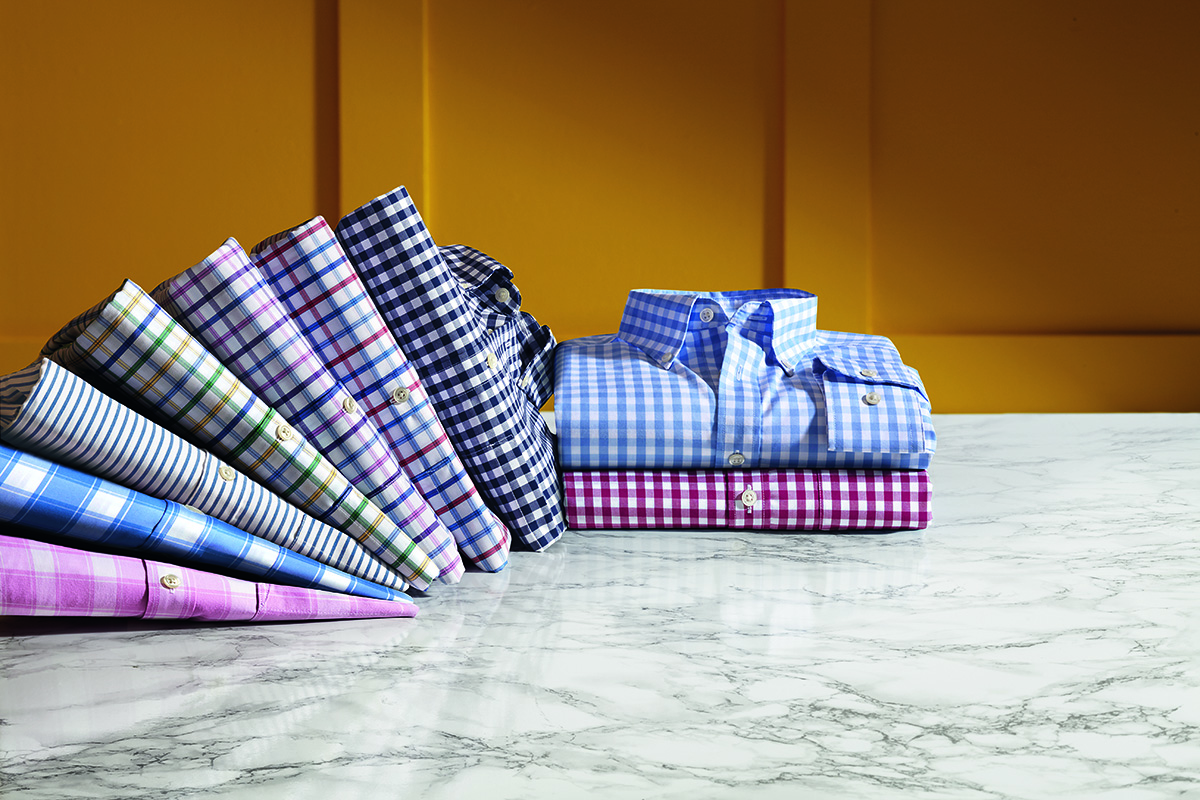 Our guide to editorial fashion photography
Glossy magazines such as Vogue, Harper's Bazaar and GQ have built up global audiences by publishing magazines and websites packed with some of the most consistently eye-catching, innovative and breathtaking fashion photography.
These fashion editorials are a rich, visual showcase for some of the world's biggest fashion houses alongside up-and-coming labels and brands.
They have also attracted and launched a galaxy of stars, both in front of and behind the camera, over the years.
However, the journey from global catwalks to fashion magazine covers requires a lot of imagination, skill and patience. Editorial photographers have to channel all their creative freedom into telling a story though a great image.
Just as with a commercial or advertising shoot, excellent editorial fashion photography begins with the customer.
Know your audience
At the heart of all the magazine and website fashion editorials created around the world lies a single common denominator: the consumer.
Every magazine or publication aims to reach and engage its audience through the visual medium, using editorial photography to construct articles, rather than the written word.
In many cases, fashion editorials have next to no text, other than details of the clothes being showcased, and the model and creative team behind the shoot.
But whether they are shedding light on the latest haute couture collection or covering one of the international Fashion Week events, an editorial photographer must have a clear understanding of a magazine's audience, both in print and on a website.
If not, the resulting editorial images could end up missing their mark, potentially disastrous for the reputations of both the magazine and photographer.
Follow the brief: create an editorial photography concept
If the purpose of commercial photography is to sell a product or brand, editorial fashion photography as a form of advertising has more creative freedom, because these photos aim to sell a lifestyle, a feeling or a mood.
Every editor of a fashion magazine or publication will have a brief for the editorial photographs they want to fill their pages, and it's down to the photographer to meet that request with each image.
Generally speaking, unlike a commercial photographer, there is more creative freedom when it comes to a fashion photographer's work.
Of course they must stick to the brief handed out by the creative director of the magazine or publication, but the concept they create to tell the story may be quite obscure or abstract.
For example: the editorial work could focus on a single word, such as a season or emotion, or be expanded to take on a much bigger theme.
As the brief is examined and a concept is developed, the editorial photographer may also want to incorporate their own ideas or style into the photos. In the case of the industry's most celebrated names, it is likely the reason they were hired.
Assemble a great editorial photography team
To create great photojournalism, it could be suggested that all you need is a photographer with a curious eye, a decent camera and an interesting subject.
It's a little more complex for those who pursue fashion photography.
Creating consistently eye-catching fashion editorial photographs for multi page spreads requires its own group of experts.
That includes lighting and camera technicians, the models themselves, and the small army of people taking care of the wardrobe, makeup and props featured in the photos.
Each of these highly skilled people has a crucial role to play in helping the editorial photographer tell the story, fulfill the magazine or publication brief and create pages and pages of stunning fashion photos.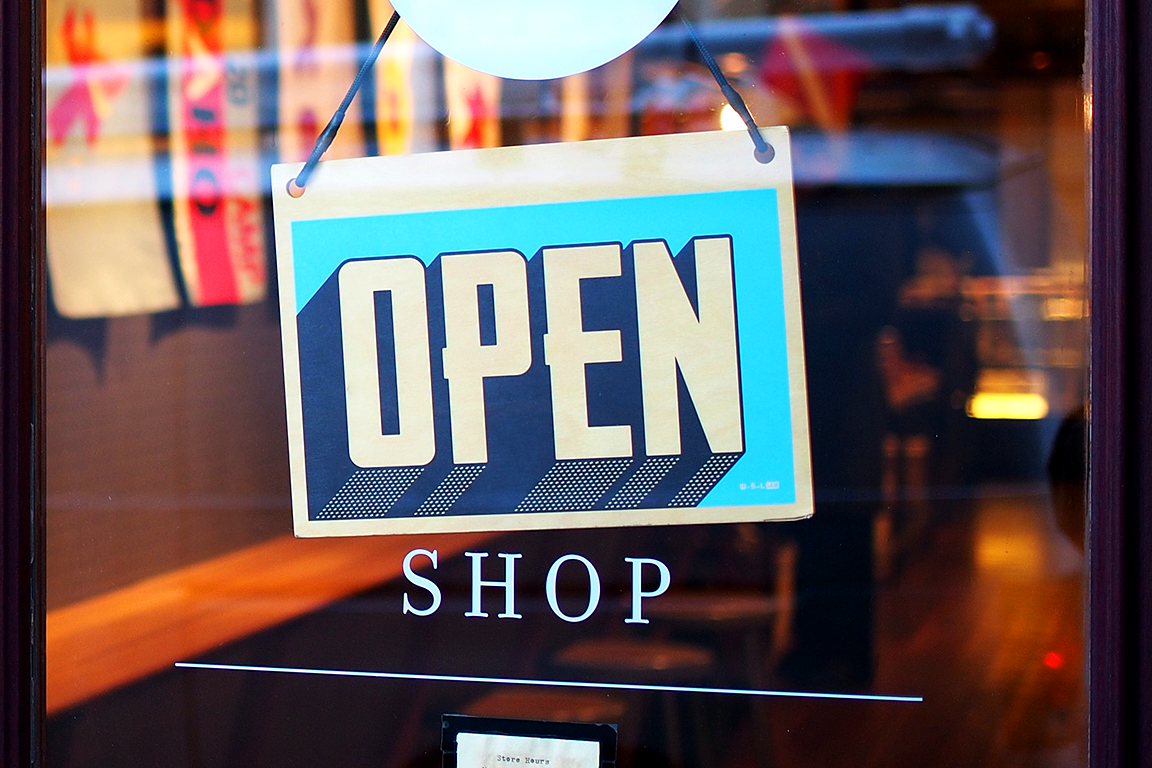 Location, location, location
A lot of advertising photography is shot in a studio against a white background, so our attention is firmly on the product in the photos. It's not always the case with fashion images and editorials.
The sky is almost the limit for where these photographs are taken. The magazine or publication could specify a particular place for the job (depending on the brief and style concept) which could be anywhere from a stately home to an open field.
It's worth remembering legal permission may be needed for photography access to certain locations, especially where private property is concerned.
That said, the photographer may decide to strip everything back and shoot in a studio with a neutral or single-shade background, and focus on using other techniques to create bold, engaging fashion photos.
When it comes to capturing great fashion images for a magazine or publication, the usual style rules don't always apply.
Be daring with editorial photography
During a commercial shoot, the core focus of everyone's interest and energy is the product at the heart of each photo. Again, this isn't necessarily the case when it comes to fashion images.
Fashion editorials are all about the photographer capturing the audience's interest using every possible creative means.
Depending on the magazine's brief, the editorial photographer could pay little or even no attention to the clothes, shoes or accessories the model is wearing.
Instead, the photographer will find other ways to attract and hold the audience's attention with an image.
They could focus on shooting from unusual or dramatic camera angles, use extreme close-ups of vivid make-up, or create movement through action shots.
They may give an A-list celebrity a look that's never been seen before, use colour and lighting to catch the audience's eye, or pay homage to another celebrated photographer's style, for example Richard Avedon or Annie Leibowitz.
The final editorial photos could be shocking, funny, sombre or even blurred whorls of colour and shape. The main goal is to create editorial images that leap out from the glossy pages of fashion magazines.
Editing fashion editorial work
As we have explained, a lot of hard work goes into editorial photography. Unlike commercial photographs or some stock imagery, a major photo shoot could involve multiple set-ups and costume changes, whether in the studio or at an external location.
There may be numerous lighting, make-up and accessory changes, depending on what the brief and creative director require to tell the story.
External editorial fashion shoots are also subject to the whims of Mother Nature, which can affect the quality of the photos.
After the model has been sent home and all the equipment packed away, the next stage of work on the editorial images can begin: editing.
Every editorial photographer understands their images might look good on the day of the shoot, but in the hands of a skilled technical team, they can be made to really shine.
From retouching to colour management, technology has helped create some truly astonishing editorial images in photojournalism, fashion editorial and commercial photography.
As well as ensuring a photographer's editorial work is of the highest quality, expert retouching can also prevent the need for reshoots. For smaller publications that have much tighter budgets, it can be a godsend.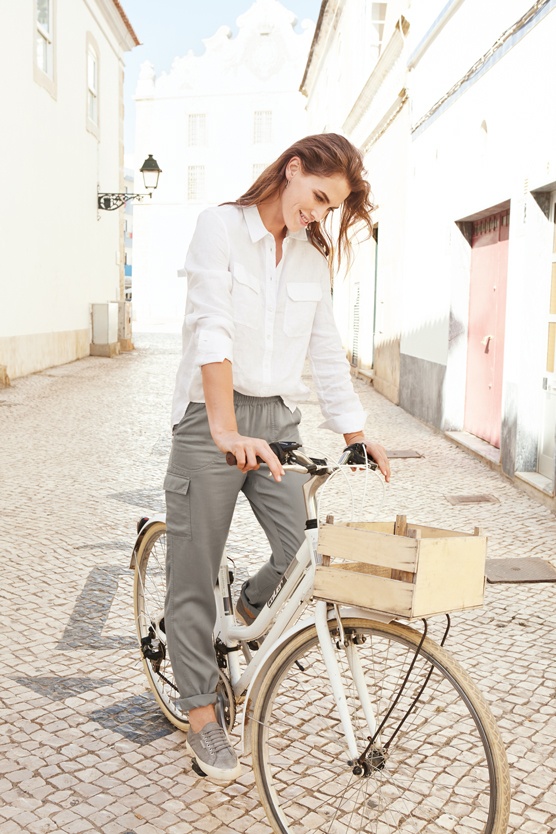 How ec2i can help with your fashion editorial photography
Our team has more than 20 years' experience of taking photographs for the fashion and lifestyle sectors. We understand the complexity that lies behind creating innovative and exciting fashion editorials for magazines.
Alongside our deep knowledge of editorial and commercial photography, our experienced and passionate stylists and technical staff are also on hand to help with your latest job.
Our almost 1,500 square foot studio space can be transformed into any space or style needed, so editorial photographers focus on bringing their magazine editorial images to life.
We can accommodate set options from the incredibly elaborate to the minimalist, and are happy to get together with a photographer and discuss bespoke set ideas for particular magazine images.
If your magazine photographs call for a location shoot, we can supply all the personnel and equipment required for every stage of the job.
Our ideas, expertise and technology allows editorial photographers to focus completely on what they do best: creating jaw-dropping images.
Post-shoot perfection for your photographs
As well as providing support during the shoot, we're still on hand after the photographer clicks the shutter for the last time.
Great photographers can offer an insight into fashion that no one else can: that's why magazine creative directors call on them to create editorials and tell a story.
Our expert retouching team can guarantee every image the photographer took is perfect.
For example, they can combine elements from separate shots that a photographer loves into a new series of photos, or remove blemishes that could mar the overall impact of the image.
Our support doesn't end there. In the hands of our skilled colour management crew, the photographs and digital images will be colour-managed to ensure they are all of the same high quality, whether they are reproduced in a glossy fashion magazine or on a website.
Workflow solutions that will work for you
We're not just experts when it comes to shooting and editing photographs for commercial work or magazine editorials.
We've also spent years developing workflow solutions that make the entire process easier.
From the production management module within Renaissance, to end-to-end tracking of files, we take care of the processes so your editorials hit both their deadline and budget.
Talk to us about your next editorial photography project
If you want to bounce around a few innovative ideas about an advertising project, or you've landed a juicy fashion shoot for a magazine article, we can help.
Our friendly, professional team will bring all their experience to the table for every commercial shoot or editorial job.
Contact us
Come and have a chat! Our studio is open Monday to Friday from 9am to 5.30pm.
Alternatively, call +44 1702 541311, email us at info@ec2i.biz or fill in this contact form and we'll get back to you straight away.
WE
COMMUNICATE

YOUR MESSAGE, ENHANCE YOUR BRAND AND SMOOTH YOUR PRODUCTION

PROCESS
Over 20 years of seamless business continuity is behind the company we are today and with a massive wealth of experience and knowledge to share with your team and brand, we ensure your project is completed on brief and on budget.
There is a can-do attitude that resonates through the very fabric of our company and with in-house R&D teams who spend their time developing and road-mapping our latest products and workflows to ensure that we offer the very latest production solutions to our clients. Our Renaissance complete workflow solution enables our clients to capture, create, manage and deploy their media content in one end-to-end platform. It's bespoke and totally tailored to your production needs.


www.ec2i.biz