Create. Manage. Collaborate. Deploy
The rate at which marketing projects and campaigns are being created, along with the multiple channels in which those campaigns have to be distributed, is ever increasing. Creative projects can be complex, involving several vendors, stakeholders and departments. The Renaissance application has been created, encompassing our first hand experience of working throughout the entire production cycle, streamlining the process, encouraging collaboration and giving complete transparency of the production status across all of your team.
Watch the video overview below for a full list of Publication Tools benefits
Publication Tools - Work Without Limits
Unlock powerful browser based tools that help you create, automate, manage and analyse your publications, magazines and catalogues anywhere, anytime. The Renaissance Publication Tools empower your team with browser based product selections which automatically send the products directly into Adobe Indesign via the uniquely developed plug-in, enabling you to view live flatplans and repaginate with a simple drag and drop interface, saving time across your design team and fast tracking the creation of new publications by using pre-existing templates from your previous catalogue or publication.

Sticky Board Selection
Choose and place products based on your sales strategy, trends or market analysis

Virtual Versions
Create multiple versions of a layout, collaborate with colleagues before selecting the final design

Flatplan View
Automatically created and updated as you build your browser based product selections

Digital Page Turner
Preview your publications in a digital magazine before commiting to final design

Squinch Analysis
Evaluate the profitability of your products appearing in your publication and maximise sales

Re-paginated / Re-folio
Easily change page positions or folios with simple drag and drop functions within the flatplan

Push to Pages
Changes to your product text and images in the PIM database can automatically be pushed to Adobe Indesign pages

Data Flows to PIM
Send product text changes 
made inside Adobe Indesign directly back to your 
PIM database seamlessly
Book your demo with one of our technical production team to discover the real time benefits and functionality of Renaissance and to demonstrate how you can save time, streamline the process, collaborate across all stakeholders and deploy your projects across multiple channels with ease
---
Renaissance Features
With all the functionality and security you could possibly require, Renaissance empowers your production, whether it be in Print, Online, Mobile or Digital Out of Home (DOOH), you have the power to control and manage your marketing activities, all backed up by our in-depth industry knowledge.
Watch the videos below to see how each module of Renaissance can power your production & streamline your Marketing deployment.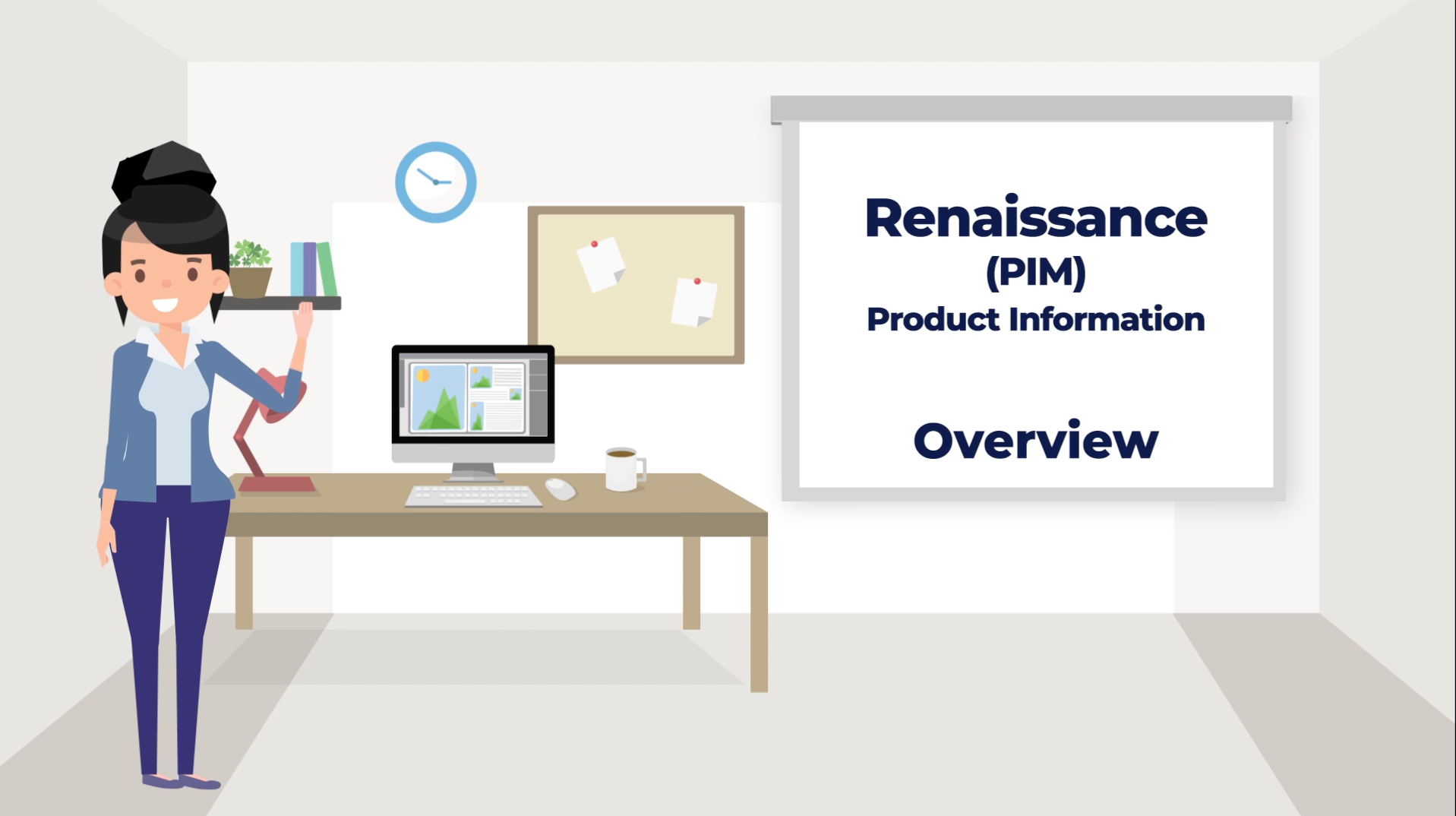 Product Information Management
Providing a single source of truth
The Renaissance PIM provides companies with a SaaS based Product Information Management System, which facilitates the storage and centralisation of all product information, such as descriptive text, SKU (stock keeping unit) information and pricing linked to all the associated digital assets. Changes in the Renaissance PIM can update all the linked media output channels, ensuring your brand communications are delivering constant, accurate, updated, real time information.
Reduce pricing errors and keep data consistent across all output channels
Implement changes to your products instantly across all marketing channels
Stay ahead of your competitors with market trends
Detailed logging of all product transactions
Permission based users and groups
Pricing, product descriptions, stock levels and product end of life are all part of everyday retail challenges. Having the ability to update your data puts you in control of an ever changing landscape.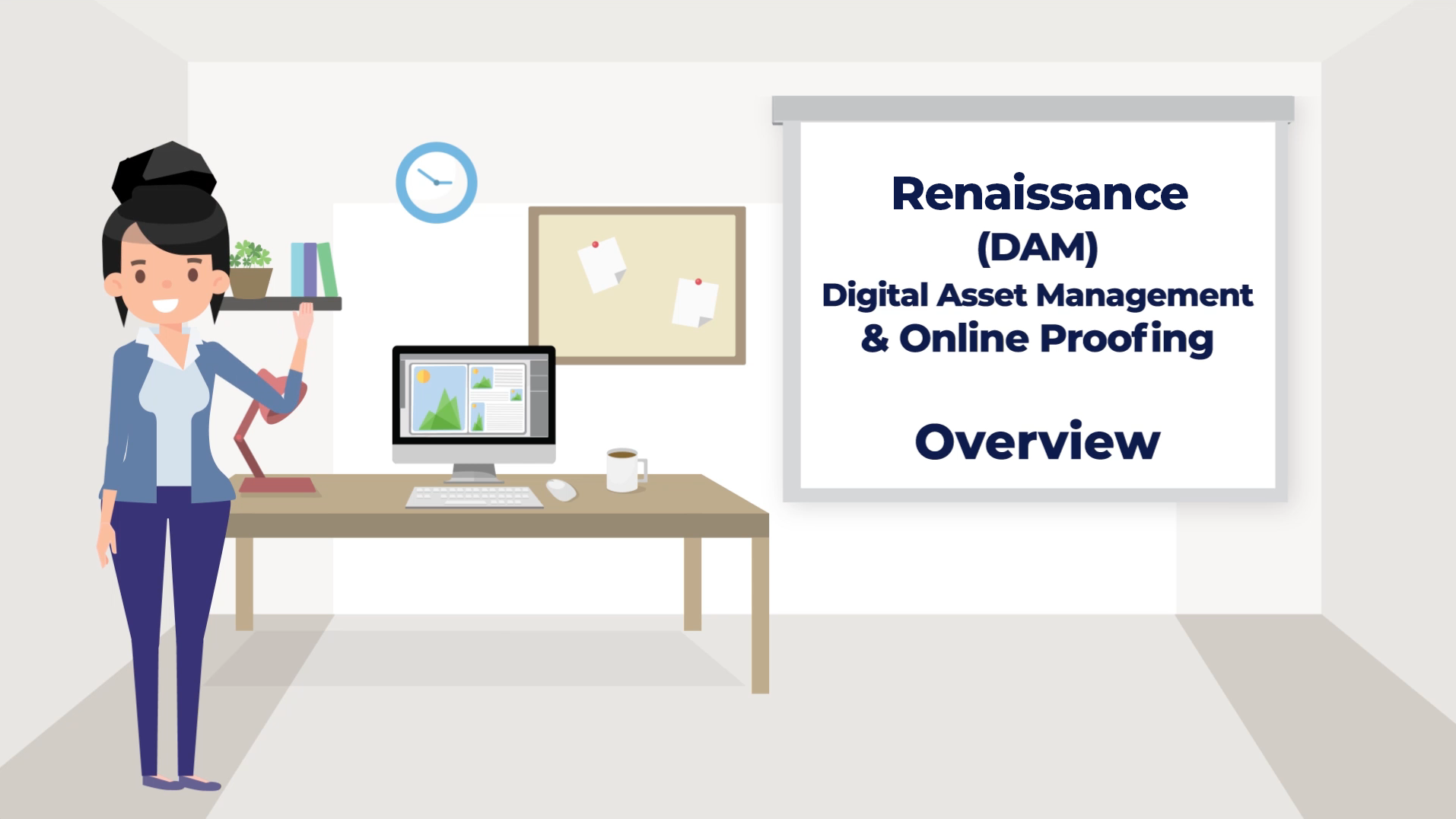 Digital Asset Management
Re-purpose, share and distribute your digital assets easily
The Renaissance DAM allows you to store, find, retrieve and repurpose all your assets from one central repository with inbuilt online proofing for file collaboration and approvals. Stakeholders can find and request use of assets, fully controlled by user permissions. Custom metadata fields can be created, ensuring your digital assets can be tagged for easy retrieval upon search, making finding your assets fast and simple.
Easily control Usage Rights Management and expiry
Download images in your chosen format, colour space or resolution
Custom metadata fields for easy searching of files
Centralise all of your digital assets for easier access and faster collaboration
Instant previews of all your digital files uploaded into the system
Create a collection of files and share the link with external collaborators
Marketing teams can use Renaissance to empower them with a transparent view of images, products and pages, even if the production is carried out across suppliers in different locations. Renaissance is available 24 hours a day 365 days of the year from a standard web browser.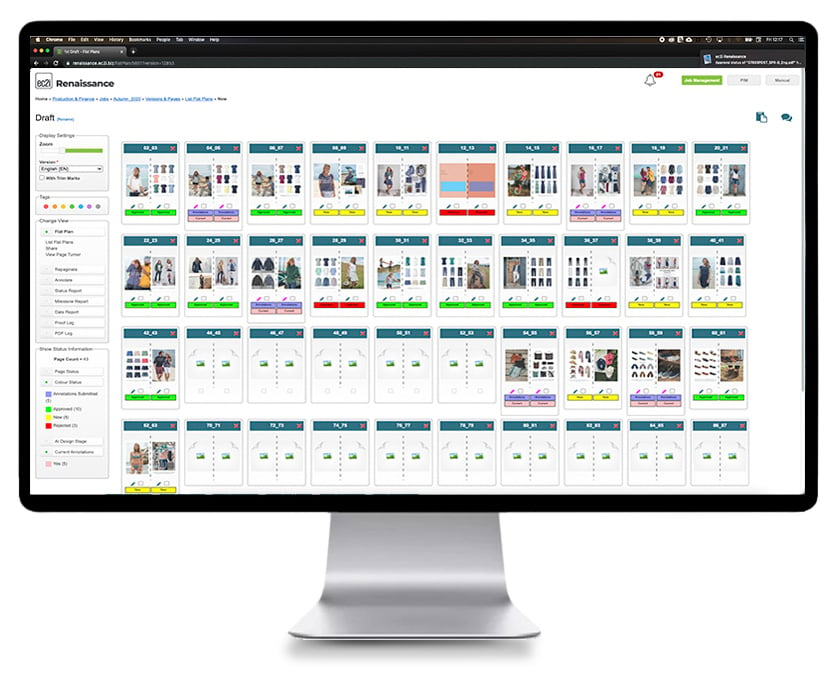 Media Production Management
Keep right up to date with your projects progress
The Renaissance Media Production Management System is driven by years of first hand experience working across the entire production cycle and can be used to suit your business requirements, with a holistic view to check the status of photography, retouching, design and art-working, across multiple projects with multiple stakeholders, anytime, anywhere.
Automatically generate QR codes to track physical samples and digital files
Image and page previews automatically update in real time as changes are made in production
Replace photography shoot lists with a centralised web view, linked to the QR code for easy tracking
Trackable job history - Every step has a full audit trail of who did what and when accountability at every step
Stay on top of the impending deadlines and communicate more effectively
Book your demo with one of our technical production team to highlight how Renaissance can power your production.
we would love to Hear from you
We are always happy to discuss your requirements or any questions you may have, just send us an email or give us a call to talk through how Renaissance can benefit your business.